When placing an order online you will have 5 methods of payment to choose from.
#1: Cash / Eftpos (Pickup Only)


(Surcharge=0)Please be aware that you may have a daily limit on your savings or cheque account. For oversea card, exchange rate apply.
#2: Direct Deposit (Pickup or Delivery)

This is the prefered and cheapest way to pay for delivered orders. Direct Deposit can be easiest done by Internet Banking. You will receive an email shortly after ordering which supplies the total to deposit including delivery. Once you have made the deposit email us to confirm this. We send out your order as soon as the deposit has come through (usually one hour) and email you to confirm it.

Please put your order# as the payment description.

Here are our account details:

Commonwealth Bank of Australia
Account Name: IJK International Pty Ltd
BSB: 062128
Account#: 10413207
#3: CC (1.5% surcharge) (Pickup or Delivery)
For Pickup: Typically we *must* have the credit card holder and their card present for store pickups with PIN . (exceptions may be made, but please contact us first to check before coming in)

For Delivery: For 1st order, please provide ID with photo which shows your address matching with your delivery address as well as the top of your credit card statement or a bill showing the delivery address. Payments are made through St Georges Secure Online Payment Gateway. No credit card details are entered or seen by our site, it is all done through St Georges secure website.

After you place the order online we will email you back with the quote for delivery costs (during business hours). At this point you will have the option to pay for the order.
If you or your company is not comfortable with online payments there is an alternative. This Credit Card Payment Form (PDF) or Credit Card Payment Form (DOC)can be filled in by the credit card holder (or authorised person for company c.c) and faxed to us.
#4: AE (3% surcharge) (Pickup or Delivery)

As per Credit card payments
#5: Paypal (3% surcharge) (Delivery Only)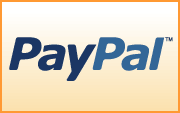 Paypal is a popular online payment gateway which accepts Mastercard and Visa cards.Please make sure that Your delivery address must be matches the Paypal reg's address. Or we can not process your order and will auto change your payment method to internet banking.
See www.paypal.com.au for details.
Our paypal email: [email protected]